International Liberty
Writing about federal spending last week, I shared five charts illustrating how the process works and what's causing America's fiscal problems.
Most important, I showed that the ever-increasing burden of federal spending is almost entirely the result of domestic spending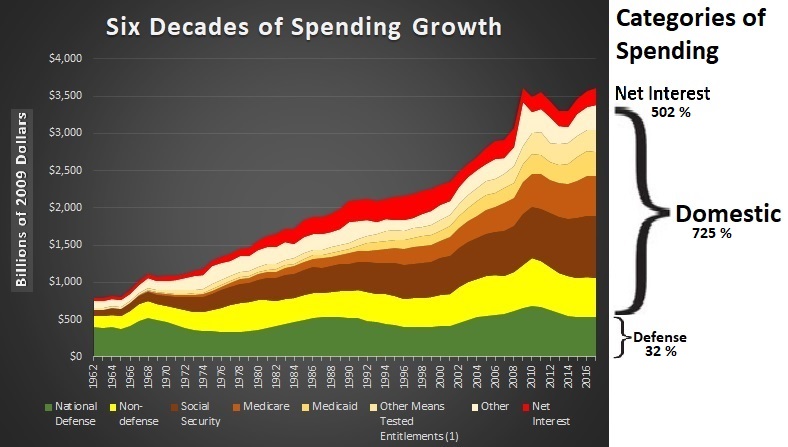 increasing much faster than what would be needed to keep pace with inflation.
And when I further sliced and diced the numbers, I showed that outlays for entitlements (programs such as Social Security, Medicare, Medicaid, and Obamacare) were the real problem.
Let's elaborate.
John Cogan, writing for the Wall Street Journal, summarizes our current predicament.
Since the end of World War II, federal tax revenue has grown 15% faster than national income—while federal spending has grown 50% faster. …all—yes, all—of the increase in federal spending relative to GDP over the past seven decades is attributable to entitlement spending. Since the late 1940s, entitlement claims on…
View original post 1,065 more words